Crittall's West End Success
Story
Recently completed is the refurbishment of a substantial mixed-use building in the plush Fitzrovia/Marylebone area of central London. Crittall Windows made a significant contribution to both the aesthetic and sustainability of the seven-storey Devonshire House that commands the corner of Devonshire and Great Portland Streets.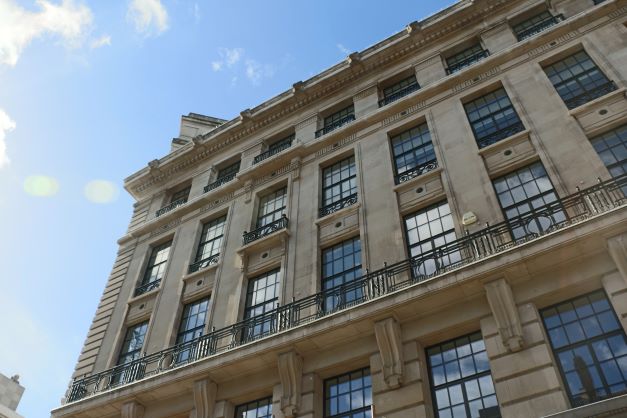 The refurbishment, designed by architects Robson Warren, upgraded the building's green credentials by the installation of T60 thermally broken steel windows. The high-performance steel fenestration comfortably surpasses the requirements of current legislation while satisfying the designer's desire to maintain heritage characteristics.
The area around Great Portland Street was developed in the 18th century with fine Georgian houses and, although these were replaced in the 19th and early 20th centuries, the newer office blocks that took their place often sought to retain the period features.
The black powder-coated T60 windows in Devonshire House, provided in both inward and outward opening configurations, have been fitted with glazing bars to mimic the Georgian-style panes that were a prominent feature in the period façade of the building.
View Crittall's profile: