KINEPROTECT ensures safe return to work
Story
As companies, organisations and public spaces begin to open up to more employees, visitors and customers following lockdown many are installing protective screens and panels in the work place to eliminate any risk of virus transmission.
Shower brand, Kinedo, a highly regarded European manufacturer of cubicles and enclosures and sister company of leading plumbing brand, Saniflo, has re-purposed its French factory to design and launch a new range of high quality glass protection screens to meet this demand.
The company, which has been making top quality glass shower products for over 40 years, is using existing stocks of scratch-resistant glass which is warp free and unaffected by clouding like some plastics.  Desk mounted options are available in 75cm and 100 cm heights with a choice of five widths from 80 to 160cm, including a countertop option that has a wider space at the bottom to facilitate the passing across of documents and files. The floor mounted solutions are tall, self-supporting panels available in 3 widths – 80,100 & 120cm and in 4 heights – 140, 160. 180 and 200cm. These are ideal for restaurants, cafes, hairdressing and beauty salons, as well as office spaces.  Free standing feet are highly stable whilst drillable feet options are also available and frees up workspace on more compact surfaces. Side panels are available for all options.
Because the panels are manufactured from 6mm tempered glass they will not warp or discolour like some plastic options. Easy to clean and maintain, Kineprotect panels are highly durable and offer an upmarket, professional solution that won't diminish the appearance of the working environment.
With stock in place and immediate availability your workplace could have these stylish panels in place in the next few days.
For more information or to download a brochure please visit: https://kinedo.co.uk/kineprotect-glass.
Email: info@kinedo.co.uk or call our technical sales team on 020 8842 0033 who are on hand during working hours Monday to Friday from 9am to 5pm to advise on all the options.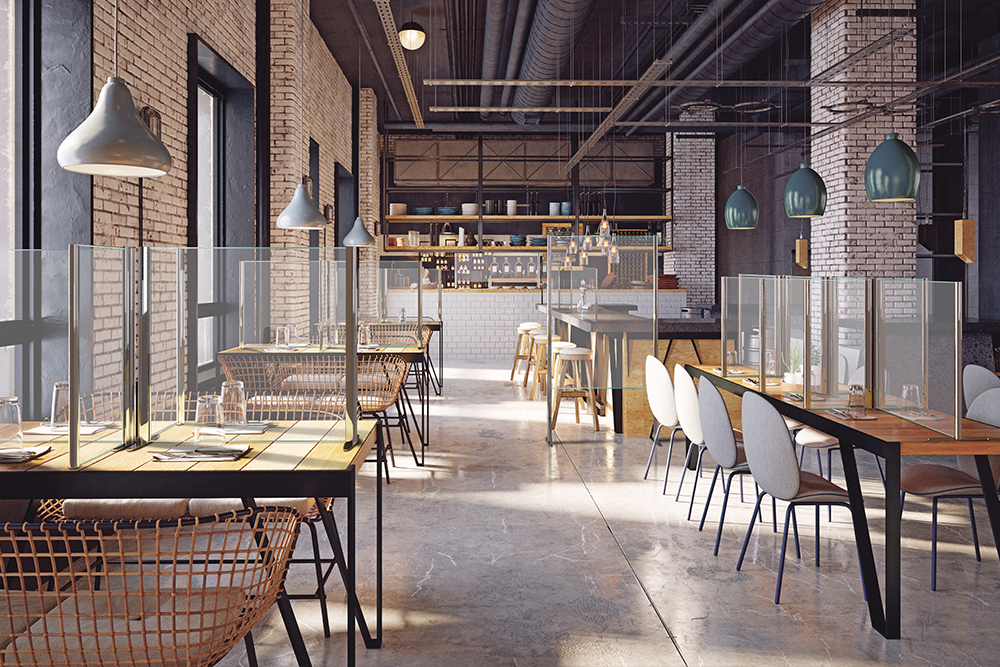 View Kinedo's profile: