Low surface temperature radiator series sees new additions
Story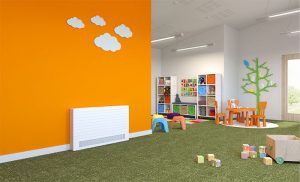 Low surface temperature radiators – known as LSTs – are increasingly being specified for buildings used by vulnerable people where safe heat is required – for either the young or the elderly. The leading supplier of LST radiators in the UK is Stelrad and the company has recently released two new additions to its already extensive range by adding an LST Standard Deco and LST iPlus Deco design. They both feature its popular Deco horizontal lined fascia to the casings.
LSTs are clearly the safe solution in hospitals, care and nursing homes, doctors and dentists' surgeries and in universities, colleges, schools and nurseries.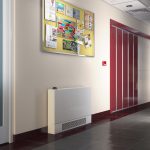 The addition of the Deco fascias is a response to demand from customers to have a 'designer look' version of these popular but functional radiators and Stelrad has been happy to respond to this.
LSTs comply with the strict requirements of the NHS Guidance Note for 'Safe hot water and surface temperature' and can be installed in commercial and public buildings with total public safety assured. The surface temperature of these LSTs will never exceed 43°C.
For more details, head for www.stelrad.com.
View Stelrad's profile: