Story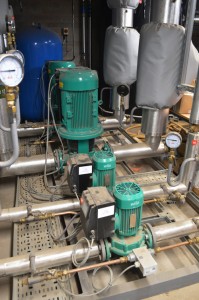 Chester Zoo is one of the world's leading zoos with around 1.6 million visitors every year. And with more than 20,000 animals, set in 125 acres of award winning zoological gardens, it's not surprising that the visitors just keep coming back for more.
To keep visitors amazed and entertained, the zoo has continuously invested in new attractions to showcase the animals to their best whilst maintaining its reputation for being a major force in conserving the living world. Step forward to the zoo's latest attraction – Islands at Chester Zoo – a £40 million, 60,000 square metre development that aims to transport visitors to the South East Asian islands of Panay, Papua, Bali, Sumba, Sumatra and Sulawesi – it's an inspired attempt and took over two years to build.
M&E Contractor for the development is Crown House Technologies – part of Laing O'Rourke – and they specified a wide range of pumps from leading pump manufacturer Wilo for the project. Overall in excess of £80,000 worth of pumps of various sizes and undertaking a range of roles have been installed to keep the new development running smoothly, providing a true South East Asian experience.
High efficiency pumps, cold water pressure booster sets and system pressurisation units have been utilised throughout the development to help keep animals as varied as Sumatran orangutans, Sulawesi crested macaques, Sumatran tigers and a huge range of rare reptiles including the Sunda gharial – one of the world's largest crocodiles – warm and experiencing the levels of humidity that they would experience in their natural surroundings on the other side of the world. The humidifying air misting equipment powered by the Wilo pressure booster sets needs to be experienced to be believed and the Lazy River Boat Trip allows visitors to take a journey through the development and see the animals from the unique perspective of a boat, completing the jungle experience perfectly, in no small part due to Wilo's pumps.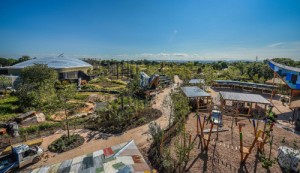 "It's a privilege to have been involved in such a wonderful project," says Wilo's National Key Account Manager Peter Anthony. "We've worked closely on a number of successful projects with Crown House so it was good to be able to work alongside them again on a project of this importance. It's a great example of just how important pumps are to every construction project – out of sight in plant rooms hidden across the project but providing the constant flow of water that the project requires to be successful."
You can find out more about the full Wilo pump range and the solutions available at www.wilo.co.uk and more about Chester Zoo by visiting www.chesterzoo.org.
View Wilo's profile: