In May 2021, all customers of Saint-Gobain PAM's building business received a letter advising that a new company dedicated to the design, manufacture and marketing of cast iron pipes for wastewater and rainwater drainage was created, under the name Saint-Gobain PAM Bâtiment.
The aim was to provide better customer service and clear identification of the business, alongside Saint-Gobain PAM Canalisation, which is dedicated to the drinking water supply, sewerage, irrigation and roadworks markets.
The creation of this independent company also makes sense in terms of its complementarity with the companies of the Saint-Gobain Group in the construction markets.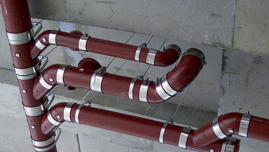 It enables the company to enhance the value of a historic profession that utilises a noble material that is made from 99% recycled content and can be 100% recycled: cast iron.

With an international stature and its European facilities (industrial sites in Bayard-sur-Marne in France and Telford in the UK, as well as a logistic platform in Köln in Germany), it has grown significantly
in 2021:
– Now has a turnover of €107M
– Activity in more than 50 countries, mainly through prestigious projects in the most demanding office buildings, high-end hotels, hospitals, etc.
To better express this trajectory, a new global brand was needed: PAM Building is officially launched at the beginning of March 2022.

Dedicated to the vast field of construction, PAM Building aims to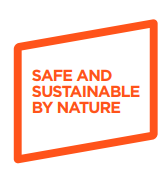 unite its 370 employees and all its stakeholders around a strong
motto: safe and sustainable by nature. This motto reflects the reality of its industry: to build safe buildings for its occupants and owners, while creating a long-term positive impact on the environment.
The formalisation of PAM Building is accompanied by a new environmental roadmap that aims to reduce CO2 emissions by 80% by 2030 since the 2017 baseline. This will make cast iron drainage the solution for low impact buildings with its properties make an ideal part of a circular economy, and we will soon be more carbon-efficient, with the introduction of innovations in 2022 and beyond.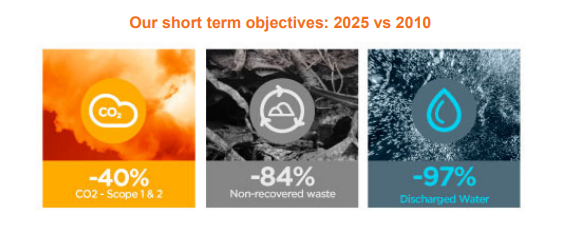 Accompanied by a modernised graphic redesign, the company's image has been radically revitalised. It will of course be applied to an increased digital presence in all countries which will be implemented throughout our business over the coming weeks.
Proud of its centuries of history, PAM Building now has the face it deserves to embody its future innovations, in line with the ambition of sustainable construction. The face of a brand with a future, sure of its commitments and our importance to help make the world a better home.