NEW PUSH-FIT GASKETS EASE INSTALLATION FOR SAINT-GOBAIN PAM'S TIMESAVER HERITAGE RANGE
Story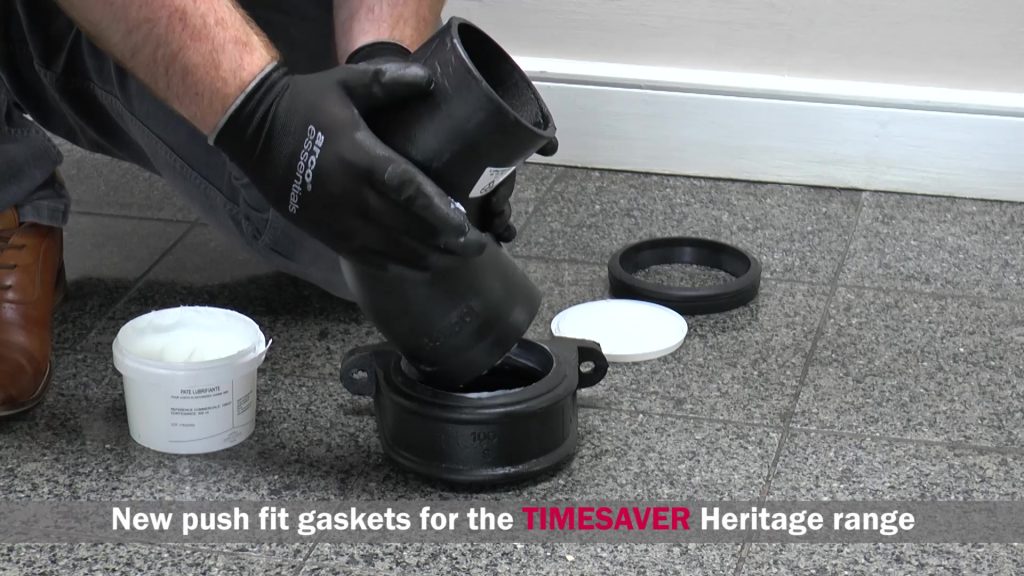 Saint-Gobain PAM UK, the leading ductile-iron drainage solutions manufacturer, has launched a redesigned gasket for its Timesaver Heritage range that eases installation without losing performance.
Timesaver Soil is a range of cast iron plain ended pipes and fittings, mechanically jointed by cast iron couplings, and is Kitemark-approved to BS416 part 2. However, the range also features push-fit Heritage sockets that give the appearance of traditional socket and spigot soil stacks. These are predominantly installed on the outside of buildings.
After a number of installers had expressed feedback that certain fittings were difficult to install due to the hardness of the gasket, Saint-Gobain PAM has introduced a new gasket which is softer and more flexible. This has made installations easier whilst retaining the systems performance.
Mike Rawlings, Marketing Manager for Saint-Gobain PAM UK commented; "The new gaskets that we have developed have significantly improved the ease of installing the Timesaver Heritage couplings. The new gaskets are designed to be much more flexible; this not only reduces the physical effort required, but it also saves installers significant time when comparing with traditional socketed fittings using a cold caulking compound.
"From the feedback we got about the previous gaskets, we knew that there were changes we could make to the product that would ease the installation process. We're committed to listening to our customers, and the changes to the Heritage gaskets are just the latest example of the close work that we now carry out with installers to improve their experience of working with cast iron."
The Heritage couplings are available in 50mm, 75mm, 100mm and 150mm sizes, in standard eared, non-eared versions, and an eared slip joint model with reduced central register for installing on existing pipework.
View PAM Building's profile: