New service engineer at Condair
Story
Humidity and evaporative cooling specialist Condair, has employed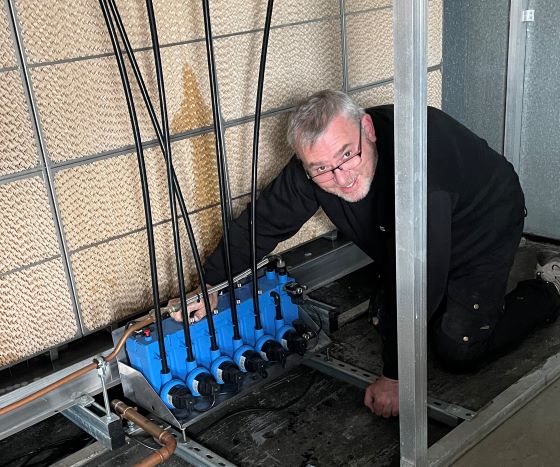 Paul Threlfell, as a service engineer covering Scotland and the North of England. Paul is F-Gas and IOSSH accredited and has over 25 years' experience in the HVAC industry, having worked for companies such as Hussmann Refrigeration, City Refrigeration, Russell Air Conditioning, Scotia Energy Saving Systems/ID Scotia and Linaker.
Tony Tullett, Service Director at Condair, commented, "I'm very happy to have Paul join the Condair Service Team. Being based in Edinburgh, he is perfectly positioned to support our customers across Scotland. Paul is a very experienced engineer in our sector and has dealt with many different types of HVAC system. His F-Gas accreditation is a great benefit, as we service not only humidifiers but also refrigerant-based dehumidifiers, so he can really hit the ground running. In fact, we've already had some lovely positive feedback from customers he's visited, so we are sure Paul will be an invaluable asset to our team."
Condair's service department provides the manufacturer's engineering expertise on-site, supporting the complete range of Condair humidifiers and dehumidifiers, as well as many other humidification systems. Condair has the largest specialist humidity control engineering team in the UK, with 21 engineers strategically located across the UK and Ireland to provide nationwide coverage.
The Condair Group is the world's leading specialist in humidity control and evaporative cooling, with energy efficient, hygienic and innovative technologies for commercial, industrial and heritage applications. Condair is represented in the UK by Condair Limited, which offers system design, manufacture, supply, installation, commissioning, maintenance and spares. You can find out more by visiting the company's website at www.condair.co.uk.
View Condair's profile: