Story
Humidity control specialist, Condair, has appointed Darren Bryant as its new Area Sales Manager for the south east of England. Having worked at Condair for 12 years, Darren moves from his previous role of Service Sales Manager.
Darren comments, "I am very happy to have taken on the area sales manager position, across both humidifiers and dehumidifiers, and am now responsible for much of the south east of England, from Kent to Suffolk, including East London. I'm looking forward to getting to know our customers in these regions, and helping them improve their productivity and working environments through enhanced humidity control. It will also be great to be back in front of clients, providing CPD training, either in-house or online."
David Marshall-George, UK Sales Director at Condair, comments, "It's great to have Darren join our UK sales team. He is very experienced in all aspects of humidification, and brings with him superb application knowledge from his service-related sales work at Condair."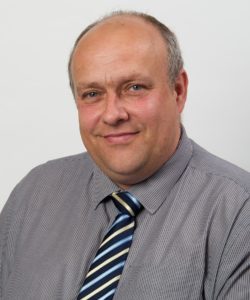 Condair Ltd has comprehensive sales coverage across the country with seven sales managers covering all of the UK and Ireland.
The Condair Group is the world's leading specialist in humidity control and evaporative cooling, with energy efficient, hygienic and innovative technologies for commercial, industrial and heritage applications. Condair is represented in the UK by Condair Ltd, which offers system design, manufacture, supply, installation, commissioning, maintenance and spares. You can find out more by visiting the company's website at www.condair.co.uk.
View Condair's profile: