PTS announces being BUMAX UK Wholesaler!
Story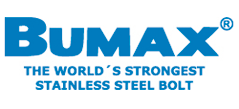 We are pleased to announce the appointment of Precision Technology Supplies Ltd (PTS) as the UK wholesaler for BUMAX products to distribution.
Effective 1st May 2015, PTS will take over and supply BUMAX products to the distribution customer base.
We will have inventory available in our new warehouse for next day delivery service where possible. This is an improvement from your current supply of three to four days from Sweden with an applicable carriage charge. We have details of the last 12 months of UK purchases and will also enhance the range available ex-stock to serve new enquiries.
Precision Technology Supplies Ltd are specialists in supplying Stainless Steel Fasteners and Precision Turned Parts and BUMAX will enhance the product portfolio we currently offer.
A few quotes from BUFAB UK:
'BUFAB UK wish PTS every success in this new venture and the improvements in technical support and delivery will ensure the growth of the BUMAX brand throughout the UK market.'
'BUFAB UK would like to thank all the distributors that saw the benefits of BUMAX in the past and would encourage and support the new appointment of PTS in the UK market.'
View Precision Technology Supplies's profile: