Safety Glass Cladding Wins Outstanding Fire-Resistance Accreditation
Story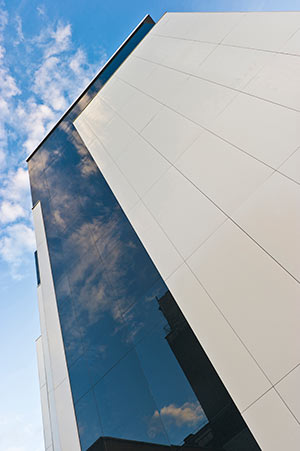 A cladding system based on a unique safety glass has achieved an outstanding A2 fire-resistance accreditation and is now available to architects and specifiers looking for product re-assurance in the post-Grenfell environment.
Chromatics safety glass has undergone extensive testing by Exova Warringtonfire who awarded it an A2-s1-d0 'reaction to fire' classification. Class A2 means the product is non-combustible as no flashover occurs; s1 is the lowest level of smoke generation and d0 the lowest level for production of flaming droplets or particles.
The system is also lightweight, being up to half the weight of traditional glass cladding solutions.
Not a toughened glass, Chromatics is extraordinarily resilient as a result of bonding together, at a molecular level, glass, organic colour process and metal. This results in a laminate that is visually stunning, durable and opaque and when encapsulated between annealed glass and aluminium gives world's first optically flat, shatterproof, bomb blast resistant, thermally safe and impact resistant laminate that can be cut, edge worked and drilled after processing.
A full range of RAL colours is available. As an alternative, high definition imagery may be specified.
Products are produced by glass industry specialists Klöpper Maschinentechnik of Dortmund, Germany for UK company Chromatics Glass Ltd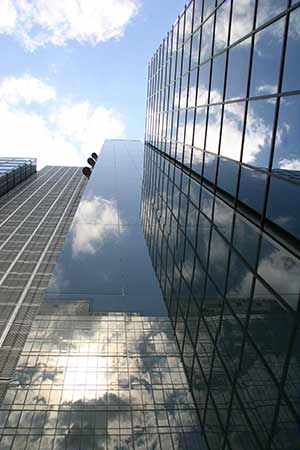 View Chromatics's profile: