Story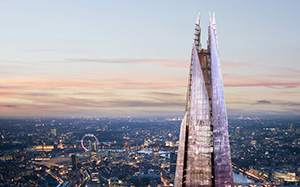 Saniflo – inventor of the macerator and sixty years later still the UK's number one supplier – continues to ensure that the capital's prestigious educational establishments and iconic landmarks are able to run smoothly and provide their customers with a wide range of facilities. The City of London University Northampton Square, The Shard, The Walkie Talkie, The Excel Centre, Canary Wharf and Curzon Street have all recently called on Saniflo to solve a plumbing challenge.
At the City of London University Saniflo units have been installed to help create additional science laboratories, accommodation and washroom facilities in a semi-basement on the lower floors of the building, and all without interrupting the daily functioning of the facility.
Working with Aveat Heating of Essex, Saniflo has supplied 12 Sanicubic 2 Pro macerating pumps, several Sanispeed pumps and Sanibest macerators to discharge waste in areas of the University where continuity of service is critical.
The Sanicubic 2 Pro features dual pumps so that in the unlikely event of a pump failure the other kicks in as a back-up whilst a warning alarm sounds highlighting the need for attention. The Sanicubics quietly discharge waste through 50mm discharge pipes that join up to meet the mains drains and are capable of linking a number of WCs plus multiple grey water producing appliances. They can also be connected to Building Management Systems for even greater control.
Sanispeed pumps have been installed in the student kitchen areas to clear waste water and Sanibest macerating units are now operating in the ladies and gents toilets in the labs.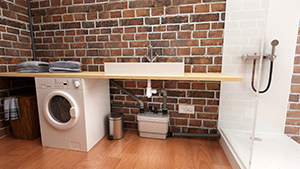 The Shard was created using pioneering engineering methods not previously used in the UK involving top-down methods where foundations are dug while the core is built up. Officially completed and opened in 2012, The Shard – formerly Southwark Towers and home of PwC – is today an architecturally striking vertical building housing multiple and varied occupiers including hotel, education, medical, tourist, residential, retail, restaurant and office facilities. Here, a total of 45 Sanispeed units help to keep prestigious medical facilities of London Bridge Hospital fully functioning.
20 Fenchurch Street – otherwise known as The Walkie Talkie – with its top-floor Sky Garden, which was completed in 2014 and is the sixth tallest building in The City of London. The 34-storey building cost more than £200 million to complete and today features a highly distinctive top-heavy form, which appears to burst upward and outward. This building uses Saniflo macerators and pumps on every floor to ensure it can remain open for business. Sanispeeds are being installed on each of the 25 floors, replacing a competitive unit that was holding too much water and creating bad smell problems. The units are used in kitchenettes, which have a couple of sinks. The project was assessed on-site by Saniflo technical team, who recommended the Sanispeed along with a number of powerful Sanicom pumps, which have the capacity to handle hot water for extended periods of times. The plumbing goes up into the ceiling to the main stack pipe and this connects to mains drains serving the whole building.
ExCeL London first opened in November 2000 and is still growing today with additional facilities being added. The 100-acre site at Royal Victoria Dock is home to many large events including exhibitions and conferences and millions of people visit ExCeL every year. This prestigious venue relies on a number of Saniflo Sanicubics which were installed to provide additional guests toilet facilities as footfall increases.
At Canary Wharf a Sanicom2 and Sanicubic 2 Pro are being installed in new shower rooms and a canteen area to provide staff facilities at the offices of a National newspaper and at Curzon Street Saniwalls are being installed into the bathrooms and en-suites of an apartment block above a restaurant. The building is being renovated but, because of the restaurant, the floor below cannot be excavated for alternative drainage. The only way of pumping waste and water out of the multi-million pound properties is via the proven Saniflo pumps.
Saniflo macerators and pumps are designed to solve the toughest and most complex plumbing situations and with this year's new product launch – the biggest in the company's history – no project is too big or small for Saniflo.
View Saniflo's profile: