Story
The UK's no.1 radiator manufacturer, Stelrad has agreed to buy DL Radiators srl from De Longhi Industrial SA. DL Radiators' main manufacturing site is located in Moimacco, near Udine, Italy and It currently employs around 350 people. Stelrad said it will buy DL Radiators for EUR28.3 million. 
Stelrad said that the purchase builds on its acquisition policy and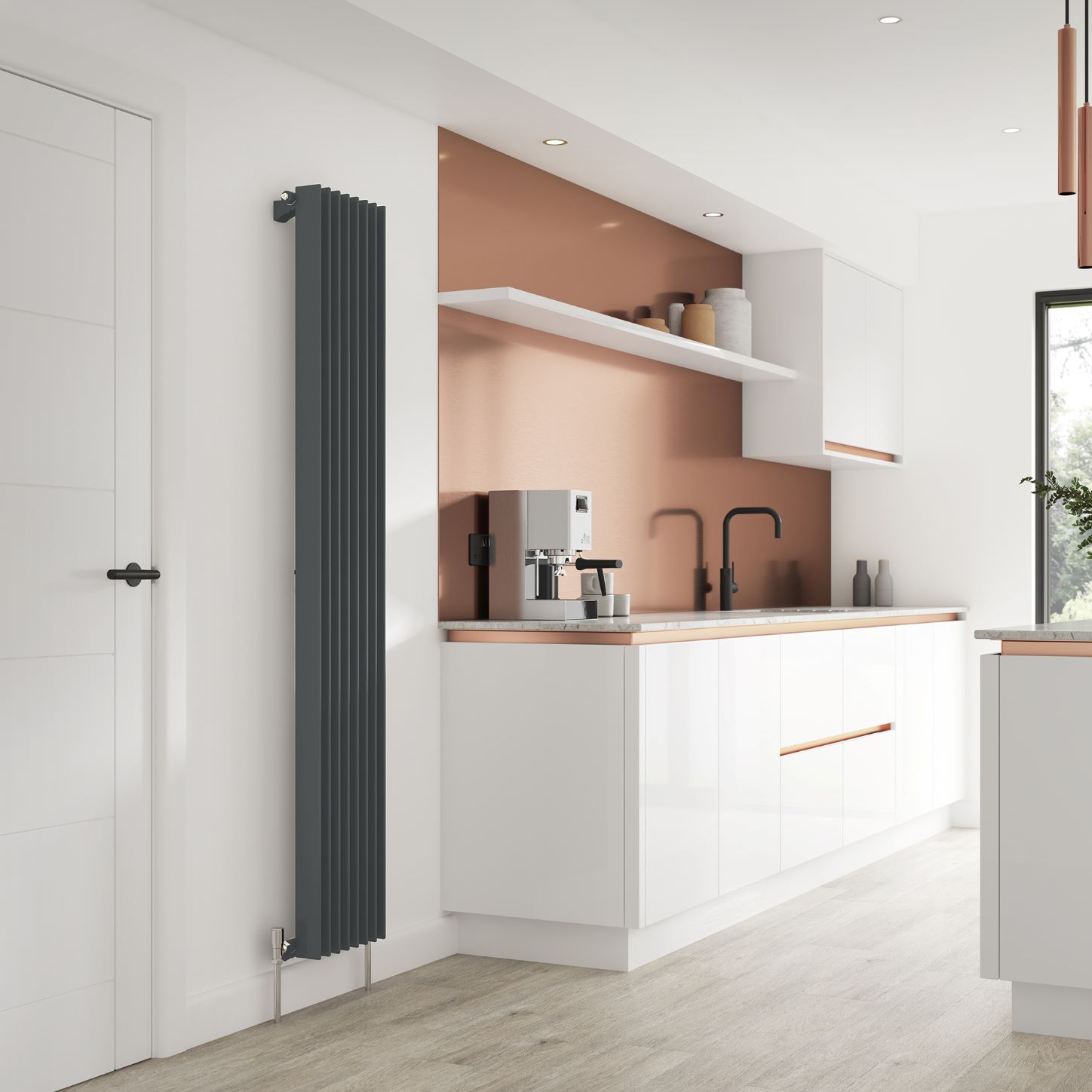 strategy. DL Radiators will extend the range of radiators available to its existing sales and distribution network, expand its routes to market, provide a complementary brand and increase its manufacturing capacity. 
DL Radiators' management team, led by Chief Executive Stefano Valente, will continue to run the business with Stelrad's oversight. 
Stelrad Group Chief Executive Trevor Harvey said: "Following completion of this transaction, Stelrad will be a market leader in six countries and hold a top three position in five more. We will continue to develop our mainland European relationships with the long-established regional distribution players in those territories, ensuring we continue to adapt to evolving routes to market." 
This acquisition highlights the importance of offering a wide range of radiator solutions at a variety of price points and shows the importance for UK manufacturing of maintaining a healthy trading relationship with mainland Europe. 
Here in the UK the changing nature of the heating sector is seeing companies like Stelrad needing to adjust to the new requirements of the heating sector, in particular to meet the demands of the new renewable heating systems that are becoming ever more popular. The rise and rise of the heat pump marketplace is seeing the need for larger and higher capacity radiators and Stelrad has responded to these needs by broadening its already massive range of sizes and shapes for its most popular radiators and the introduction of in particular, a wider range of vertical radiators and is meeting the enhanced need for its K3 radiators – with three panels and three fins offering 50% more heating capacity from a radiator with the same footprint as a K2 format radiator for example.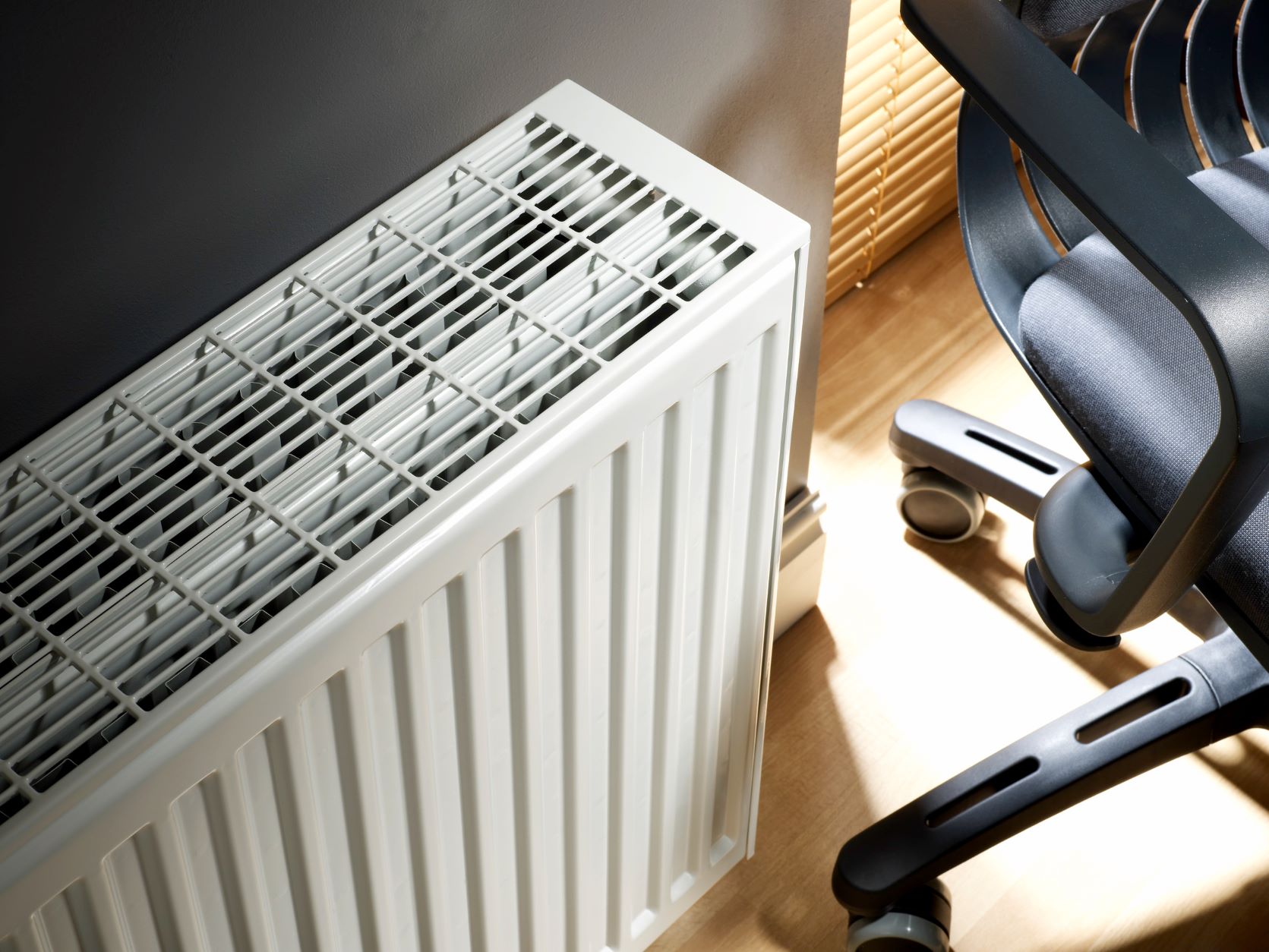 Stelrad continues to mount its 'Fit for the Future' campaign, highlighting that despite what you might see and read, radiators are very much able to provide the levels of comfort heating and hot water required in UK homes, when paired with heat pumps.
The arrival of the low temperature heating system has brought with it perhaps understandable questions that specifiers, architects and house builders want answers to. Can we still use products we use now with traditional boiler driven heating systems if the heat source is a heat pump? Is there anything we need to consider that we take for granted nowadays? The answer is of course yes – we need to look closely at how to ensure that the heat generated is shared effectively in the new home or the existing home that is having its heating system upgraded.
But it's important to sift the information currently being put about out there and look at the facts rather than the perhaps glib statements being made by some companies in the attempt to boost the sales of their own products. It's important to look for the facts about the use of their own products rather than the sometimes misleading myths about the products offered by their competitors.
The development of lower temperature heating systems, utilising renewable heating appliances such as air source heat pumps – has given rise to a number of questions including where do components we have got to know and love over the years fit into the future of heating? Stelrad Radiators has responded forcefully to those companies who claim for example that underfloor heating is the only or 'best solution' for heat pump installations.
More than 90% of all heating systems in the UK currently rely on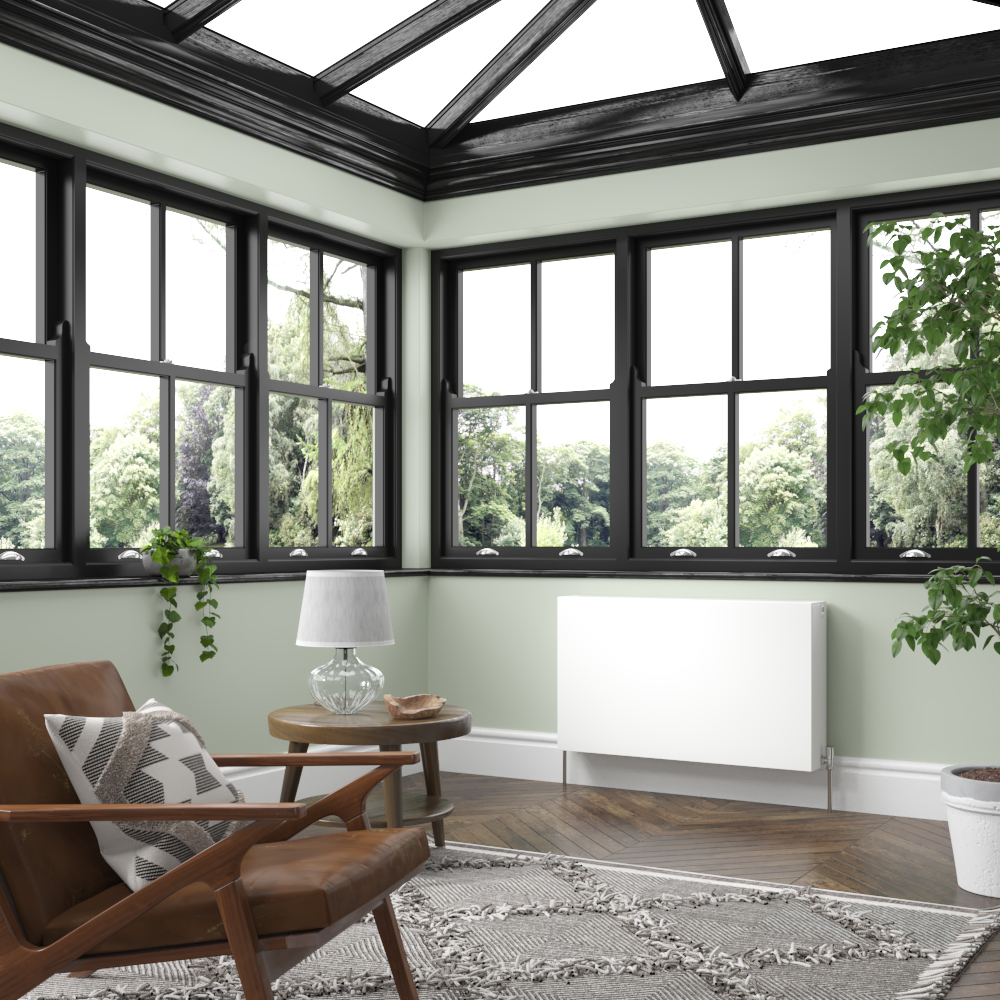 radiators to share the heat around the home.  In new build housing, using a heat pump-based solution is a relatively simple solution. The heating system can be designed into the home at the outset so you know the parameters in which the heating system has to operate – the method of construction, the size of the rooms, the number, type and size of doors and windows – so the heat loss calculations can be done up front and radiators sized accordingly. The levels of insulation can be agreed at the outset that will provide the best support for any heating system chosen, whether radiators or UFH. The key to radiators operating well in any situation is to size them properly at the outset, which involves accurately working out heat loss calculations to achieve the necessary number of BTUs required to provide comfort heating in each room and to select a radiator that can provide that level of heating.
Stelrad offers a simple to use and free radiator sizing and heat loss calculator along with a Renewables Advice page on its website. Facts and helpful information are also shared through a free to take CPD also available on its website, to anyone – not myths and misleading statements.
In replacement heating systems for older properties there are of course additional issues. It's a fact that simply replacing a boiler with a heat pump will usually see the existing radiators unable to provide the levels of heat needed in a home.  So what is the solution?  One that is cost effective and straightforward? Do we need to ditch radiators altogether and look for alternatives?
The simple answer is no. Radiators will work well with heat pumps, but you will need to increase the size of the radiators to provide a larger metal surface area to heat the air in the room to the level required to provide comfort heating. This need not involve unsightly radiators – for one, modern radiators are aesthetically far more attractive anyway, but there are other solutions too. You can achieve the extra boost radiators need by replacing the existing single or double panel radiators with the relatively new K3 radiators that have three panels and three sets of fins – providing the additional metal surfaces you need but without increasing the radiator footprint on the wall.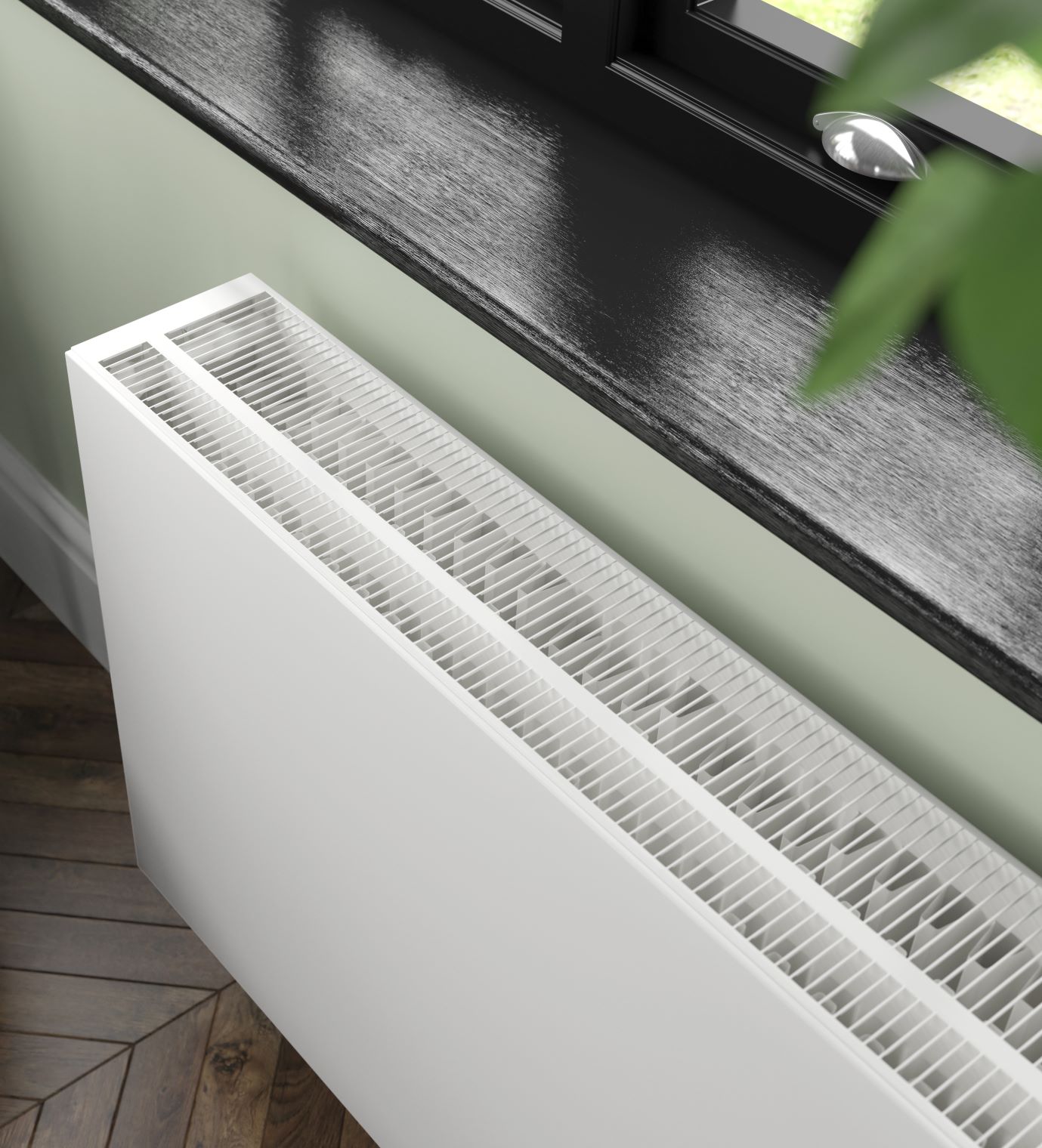 The arrival of the new upgrade to Building Regulations with effect from 15th June in England and from November this year in Wales brings with it a realisation that the key figure to bear in mind is 55°C – the maximum flow temperature for all new wet heating systems from this date. The regulations also say that heating appliances and radiators should not be oversized. TRVs need to be fitted to every radiator except where there is a room thermostat fitted. The differential between the flow and return should be 10°C – giving a 45°C return, and a mean water temperature of 50°C. This will have an impact on radiators but simply means that sizing of radiators is more important than ever and Stelrad is offering all the advice you could need through their website to point installers and specifiers in the right direction with regard to using the right radiators in the right applications.
Major radiator manufacturers such as Stelrad have anticipated the significant move towards air source heat pumps in the UK and have added new, larger size radiators to their portfolio providing that option. They have also stepped up the options on the K3 radiator designs available too. In addition, the huge popularity of vertical radiators has also offered a solution. Vertical radiators clearly have a smaller horizontal footprint than a traditional radiator, but they can be larger by design – taking up floor to ceiling space. It may be more practical and more attractive to have two modern vertical radiators in a room than one large standard radiator which traditionally has been placed along under the main window.
Stelrad has developed a wider range of vertical radiators, adding a huge number of new designs and sizes helping to provide the larger radiators needed by the renewable heating options.  So new low temperature heating systems offer additional opportunities for the products we know and love and have used virtually every day of our working lives, for years. There's no need to change what we do, just an element of changing how we do it and the questions we ask when undertaking an installation or specifying for a heating system design.
Radiators are very much 'fit for the future' but as always, correct sizing will need to be undertaken to ensure that they keep the home warm and cosy. But can radiators work well with air source heat pumps? Very definitely yes they can – and they already are in a host of installations across the UK.
View Stelrad's profile: