Story
Two Condair RS steam humidifiers have recently been installed, by Ceilite Air Conditioning, at the prestigious Henry Moore Foundation in Hertfordshire. Henry Moore was a renowned artist, best known for his figure sculptures. The Henry Moore Foundation is a charity founded by the artist later in his life, to educate and promote fine art. Its Hertfordshire headquarters houses many works of art that need consistent environmental control for their protection and preservation.
Accurate humidity control within the range of 40 to 60% maintains the integrity of the valuable exhibits. Previous experience of the reliability of Condair's humidifiers at Henry Moore's studios meant the leading specialist in humidification was again first choice when the time came to enhance its humidity control.
Tim Cheshire, Ceilite's Applications Engineer Technical Manager, said: "We required an efficient and effective method of humidification that could safely raise relative humidity (RH) in a large archive store for priceless artwork – vital requirements that were successfully met by Condair. There were some challenges posed by the space to work in and the infrastructure of the building, but the excellent installation team overcame the issues without any complaint. Would I specify Condair's humidifiers again? Yes, without hesitation."
The previous humidity control strategy employed evaporative humidifiers at the world-famous site in Perry Green. However, the archive store required a closer level of humidity control than is possible with an evaporative system so the Condair RS was specified in consultation with the M&E consultant, Harley Haddow. The Condair RS is a resistive steam humidifier capable of providing ±5%RH control when operated on regular mains water and ±2% with RO water.
The two air-handling units serving the archive storage area are located externally to the main building, so Condair supplied its Condair RS OC models that have IP55-rated cabinets. Rather than install standard humidifiers in protective housing, the Condair RS OC has a purpose-built, weatherproof and temperature controlled case. This means it takes up much less room and is easier to install. The outdoor humidifiers are the most compact in the industry with the smallest footprint and incorporate lifting handles to make on-site transportation easier.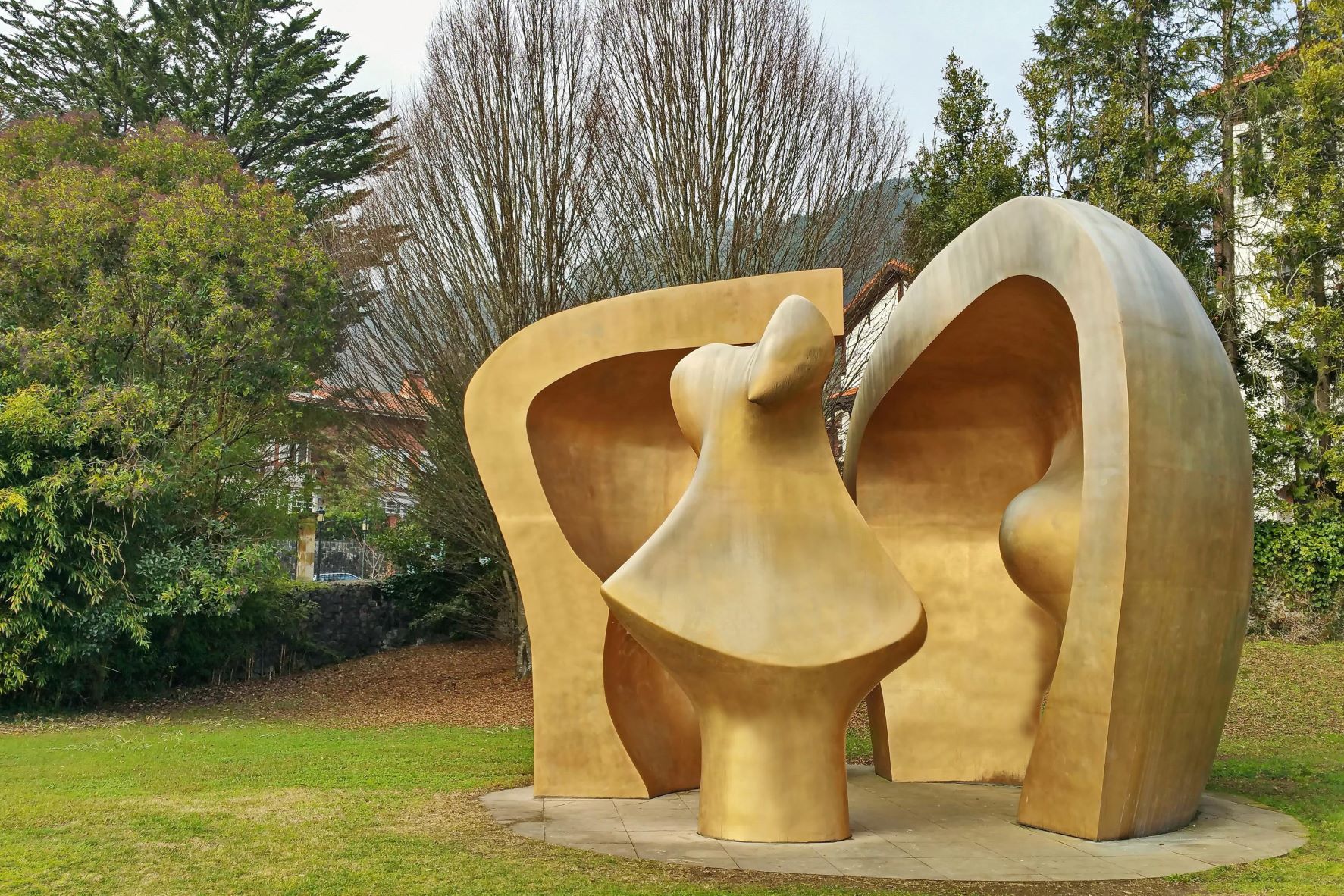 Henry Moore (1898-1986) was one of the most important British artists of the twentieth century and arguably, the most internationally celebrated sculptor of the period. His works typically depict reclining figures or a mother and child, and tended to contain pierced or hollow spaces. Alongside sculptures, Moore produced many drawings and other graphic work on paper. Each year the Henry Moore Foundation welcomes thousands of visitors to the studios and gardens in Perry Green to view the famous sculptor's work.
The Condair Group is the world's leading specialist in humidification, dehumidification and evaporative cooling, with technologies for commercial, industrial and heritage applications. The company offers system design, manufacture, supply, installation, commissioning, maintenance and spares. You can find out more by visiting the company's website at www.condair.co.uk.
View Condair's profile: